Drew & Ellie Holcomb | Feb 28, 2020
Win tickets to the 9:30 PM Show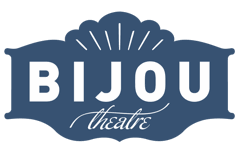 Drew and Ellie Holcomb are back at the Bijou for one night and two great shows! i105 and the Bijou Theatre want to send you and a friend to see the show at 9:30 p.m. on Friday, February 28. Simply register below for your chance to win a pair of tickets.
To purchase tickets and for more information, please visit the Bijou Theatre's site.
Good luck from Knoxville's Independent Radio, i105.

Official Rules
Sorry, Registrations have closed.
Keep listening to i105 WFIV for your next chance to win.